How to reset air conditioning error codes
Location:
Brisbane, QLD.
Scenario:
Stuck inside your home in the air conditioning, Brisbane is in the middle of the heatwave with temperatures of 40° with 90% humidity.
Problem:
The worst happens, your air conditioning shuts off and you're stranded with an error code you can't decipher. Depending on the brand and model of your air conditioner, a certain error code will usually be displayed.
Reasons for Air Conditioning Error Codes and Faults

There are usually many possibilities as to why your master controller may be displaying error codes or why your system is not responding.
Some potential reasons are:
The system needs re-gassing
Old age (wear and tear)
Technical faults
Unforeseen weather events
Animals damaging the system in the roof or the outdoor unit
Air conditioner not switched on at the control
The circuit breaker has tripped
Vermin may have chewed through controller wiring
Blown council service fuse
Your local power supplier may be doing works to your areas power supply
Internal fault in the air conditioner
Defrosting
Compressor delay after a restart
Delayed fan start on heating
Unfortunately, if this break down happens on the weekend, usually no immediate response from an air conditioning installer will take place as weekend trading hours don't apply. Instead, you could try resetting your isolator switch on your outdoor unit.
How to Reset Air Conditioning Error Codes:
Isolator Switch Master Reset:
Go to where the outdoor unit is.
Locate the isolator switch on the unit or on the wall beside the unit, which looks like a commercial on/off switch.
Turn the switch off and leave it off for an hour.
Turn the isolator switch back on after an hour.
Turn the unit back on from the master controller and see how the system runs.
Check for error codes on the master controller e.g. EEE, E42 or F42.
Note: Different brands have different error codes.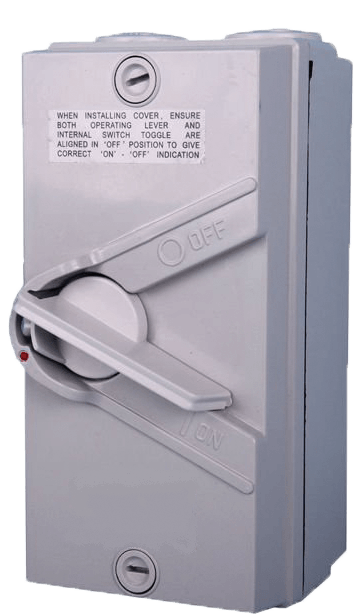 Note: Turning off the isolator switch will cut the power from the switchboard and clear the memory of the air conditioning functions as it was doing beforehand.
Be mindful that if you try to turn your system back on at the hottest time of the day in 30 degree heat, it won't cool as fast as it would if you turn it back on in the morning at lower weather temperatures. For more information on the best time of day to start your air conditioning click here.
At the time of your aircon installation, we provide you with an instruction/user manual. Different brands have different tips to fix unwanted error codes, which you should be able to locate in your manual. It's a good idea to have this handy if you need to call us. Sometimes these product manuals are also available online to download. Please be aware there are multiple product manuals so download the one specific to your model of system.
If the error code continues to show, call us on 07 3395 7633 and we will arrange for a qualified technician to inspect the system.
General website links to common brand systems for troubleshooting problems