Actron Air
Australian Designed and Built
Innovative technology
Some of the world's most energy efficient air conditioning
Carries a 5 year residential warranty
Award winning air conditioning
Quality Air is an Actron Air Platinum Dealer
Great Actron Air conditioning prices
Actron Air is not only one of the most effective, energy efficient and quiet ducted reverse cycle air conditioning systems in Australia, it is one of the best in the world. A substantial 5 year residential warranty is also provided across their full range of ducted air conditioning systems.
Actron Connect
Actron Air have been the leaders in wireless technology for ducted air conditioning. Their innovative approach has you in control of your home comfort 24/7, even when you're not there. With zone control, timer settings, mode activation including cooling mode, heating mode, auto function and fan only mode.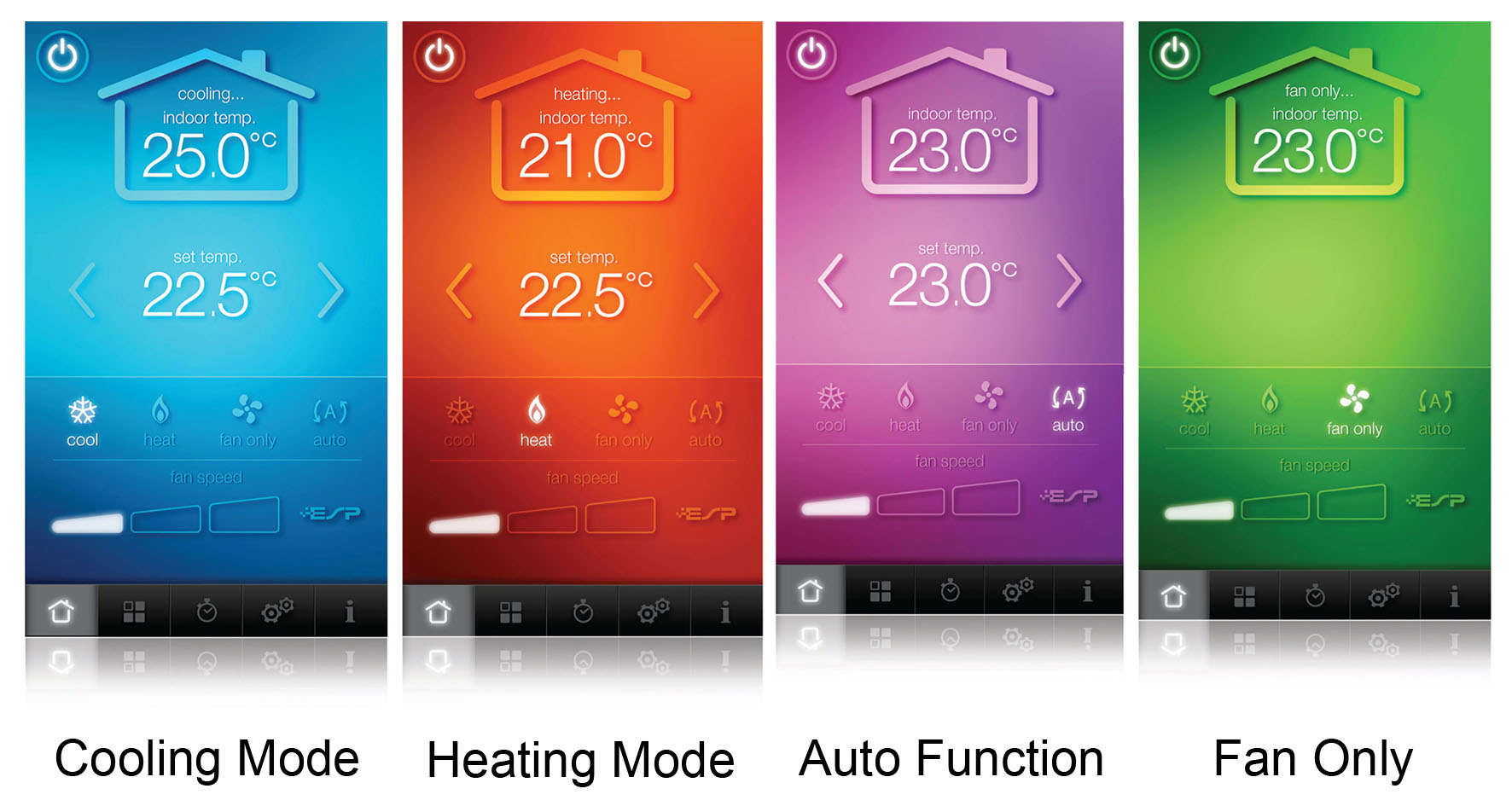 All of these functions used remotely wherever there is wiFi. By using either the ActronConnect App on your Apple iOS device or through supported web browsers from most smart phones, tablets or PC/Mac, you can monitor and control your air conditioner from wherever you have internet connectivity.
You can even upgrade to the ESP Ultima Display and have even more control as you can view the zones in your house, rename the individual zones to what room it is and even select the zones your want on or off.
Make your home comfortable before you get there
Whether it's a cold winter night or a hot summer day, now you can make you home or office the perfect temperature before you even get there.
ActronConnect gives you total control of your Actron Air ducted air conditioner whether you're at the footy, the beach, or just about anywhere you get mobile internet connectivity. It also allows you to check indoor temperatures remotely and comes in very handy if you ever forget to turn your air conditioning off!
Ask our sales team about the ultimate upgrade in comfort and luxury with ActronConnect.
Award Winning Energy Efficiency
Actron's Air ESP Plus ducted air conditioning system has been recognised by the air conditioning industry with the inaugural COOlWorld Award. This prestigious trophy acknowledges an ability to significantly and measurably reduce the impact of air conditioning on the environment.
Quality Air is an Actron Air Plantinum Dealer
Since 2007, for 9 consecutive years, Quality Air has been recognised by Actron Air conditioning as a Platinum Dealer. This prestigious award acknowledges Quality Air as providing the best ongoing service should you need maintenance, spare parts or advice and installing air conditioning systems quickly, safely and hassle free, with great Actron ducted air conditioning prices.


Ask us about your Actron Connect options on 0733957633 or email us sales@qualityac.com.au.