Advantage Air
5-10 year warranty on ducting, mechanical components and electronic controls
Advanced technology
Personalised air management
Superior energy efficiency
Choose between the MyAir (all-in-one controller) or the Zone 10e (zone controller only)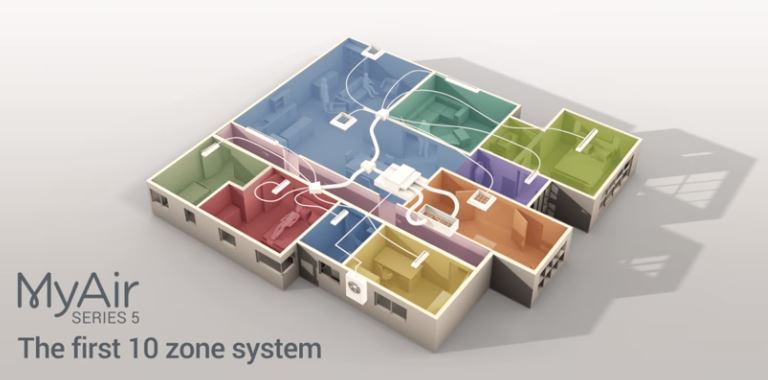 Personalised airflow creates more control saving more energy
How conditioned air is managed and distributed around your home or office determines the efficiency of the system and how comfortable you feel. The secret to energy efficient air conditioning lies in how your home is zoned. The more zones your system has, the more control you have over which rooms receive conditioned air. Most standard systems only have 4 to 6 zones, forcing you to clump several rooms into each zone. Advantage Air systems start with a minimum of 6 zones and go all the way up to 10 or more zones, so you can personalise the airflow of each room independently.
Extensive warranties
Advantage Air components are known through out the industry for their quality, precision, strength and durability, all carrying extensive warranties. 10 year warranty on all ducting and mechanical components and a 5 year warranty on all electronic controls with their 240V zone motors covered by a 1 year warranty.